We did it!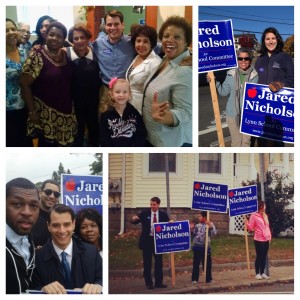 I am so honored by the support we got from the City of Lynn and so grateful for the hard work of our supporters, and can't wait to get to work to help our kids reach their potential so that we as a city can reach ours!
Thanks so much to everyone who has helped out on the campaign over the past months. Thanks also to all the voters who shared with us their thoughts, concerns, hopes and ideas for our schools at their doorstep and on the campaign trail. What we've seen and heard points to a bright future for Lynn that starts with our public schools!
Also, after a months of great conversations, I want to thank all the candidates. Everyone's hard work and hopes for Lynn's future was inspiring. Let's keep it up!
Thank you,
Jared